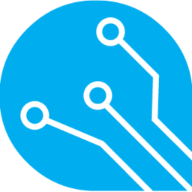 TinyCircuits is a maker of tiny open-source electronics that let you create your own miniature electronic projects. Our main product is the TinyDuino - an Arduino compatible platform the size of a US Quarter.

Best STEM Learning Kits for Adults
Check out the best STEM learning kits for adults, from Raspberry Pi and Arduino kits to retro gaming arcades and everything in-between!

Introducing... Electromaker Kits!
We've launched Electromaker Kits! Check out our 3D printed DIY disco helmet, make your own TinyCircuits GPS tracker, and an LED 3D printed mood lamp.

Best Black Friday 2018 Deals for Makers From Pimoroni, Pi Supply, and More
Find the best Black Friday 2018 deals for makers, hobbyists, and DIYers! Featuring savings from Pimoroni, Pi Supply, and more!